You know how you get those once-in-a-lifetime opportunities that require a huge leap of faith, and a complete change of lifestyle? Well, that happened to me back in December. I was offered the chance to develop a nature center from soup to nuts…. Introducing the brand new Tulpehaking Nature Center! And meet its Manager – moi!

I headed out to Trenton, New Jersey and this amazing marshland right in the middle of the community. So I'm still located in a metropolitan area. There's just not so many skyscrapers around – but there are eels!

"Rostrata" by Uwe Kils – Photo by Uwe Kils. Licensed under Wikimedia Commons.
And in case you're wondering, Tulpehaking is a Lenape Indian word meaning "land of the turtles." The area is one of the most significant archaeological sites in the Northeastern US, with artifacts dating back over 13000 years(!). Okay, putting my PR hat aside and back to the issue at hand….
Nature Minute will be back, although maybe in a slightly different form or title. A new and improved version. But – between getting programs together for the nature center, creating a team of volunteers, and developing exhibits – it might take me a while.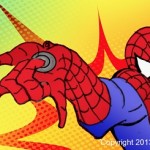 Thank you from the bottom of my heart to those of you who are taking this ride with me to explore the nature of the city. We will continue! My gift to you is one last episode before our hiatus, coming soon. For this one, we unveil yet another talent of our illustrious editor, Laird Ogden, to tell the story as we've never done before. Stay tuned!